I like to call this story:
the unsuspecting fart.
Let me tell you what happened first, and then I will
show
you what happened.
Last night the hubs and I were off the grid in the middle of nowhere. We were getting ready to attend a small town Christmas play, performed in a small town theater barn. It's not even on the maps, so don't try looking it up. SMALL TOWN, I tell you.
As we waited for the rest of the family to arrive, we sat on an old, wooden, orange carpeted theater bench in the quiet little lobby. And we just so happened to be sitting next to the bathrooms, might I add.
So there we were, bored and cold and trying to pass the time. I pulled out my iphone and sadly discovered I didn't have 3G. No facebook or instagram or twitter?! Booo-rring. So I told the hubs, as I usually do, "let's take a picture!" I switched it to camera and handed him my phone, because I wanted something "artsy" and he said he had it in the bag.
That's when put our heads together and he started snapping. Well would you know, JUST as he started, a nice lady with unfortunate timing walked past us on her way to the bathrooms. There we were taking a picture as she walked, when mid-stride she accidentally (I'm assuming?) let out a nice, loud TOOT.
Now remember it was a small place. And a quiet one! So we politely tried our very best to keep our laughs muffled and soundless. Which means, I couldn't breath and I had tears rolling down my cheeks.
And the hubs, bless his little heart, kept snapping away.
Now I will show you that story you just read: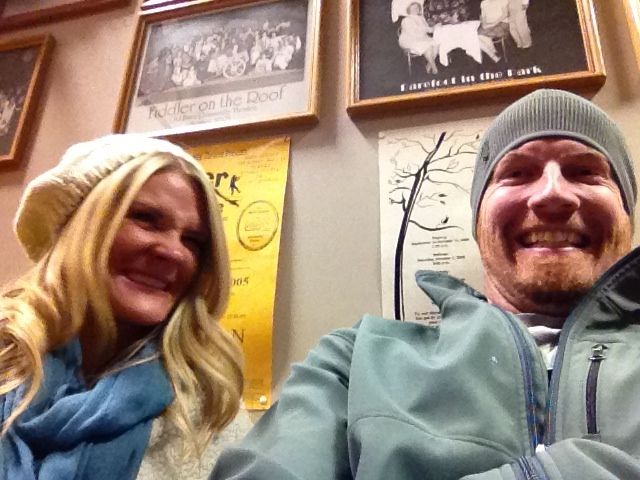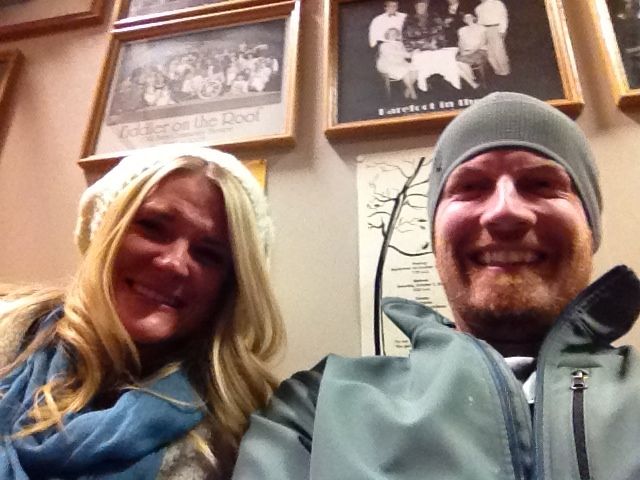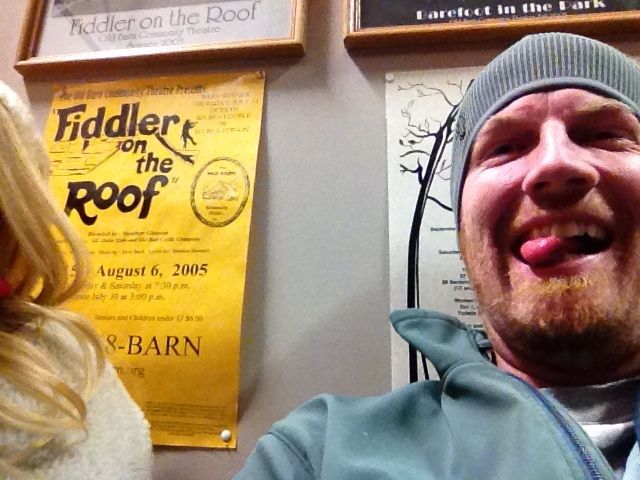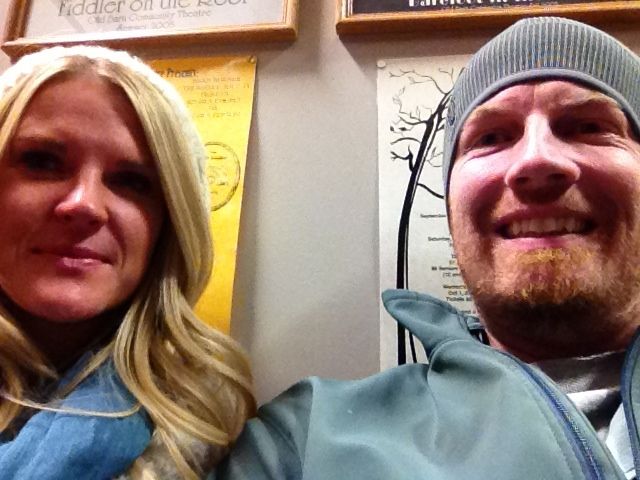 I know. We are so mature.
Now if only we could always capture unsuspecting farts on camera. What a film roll we would have!