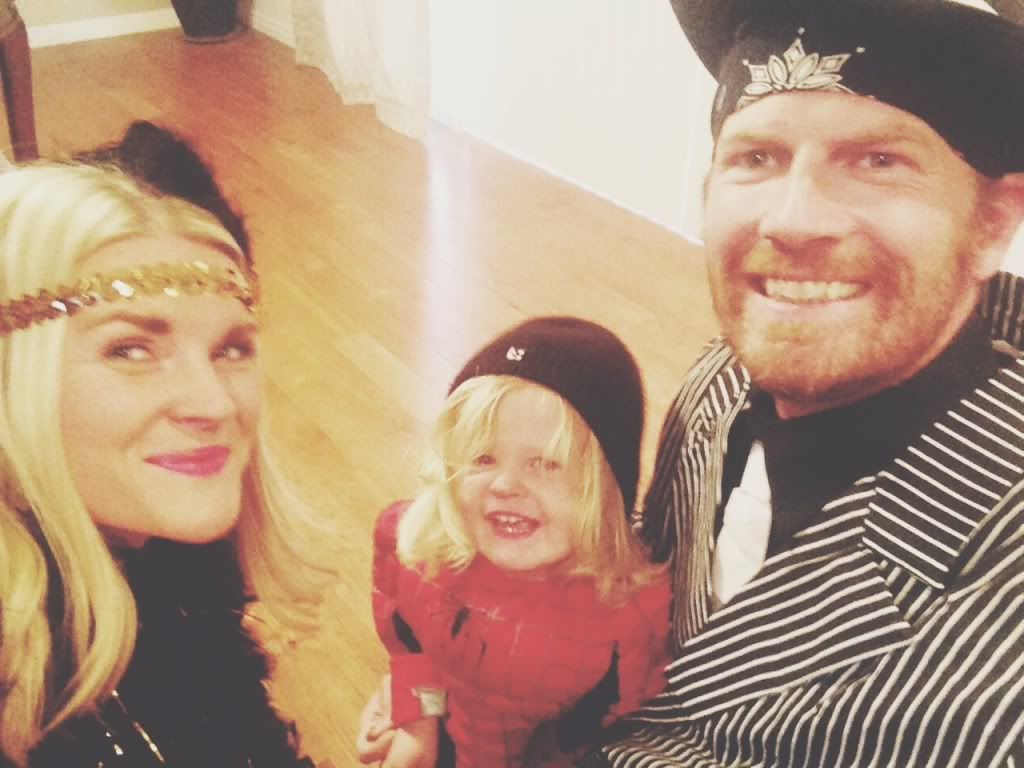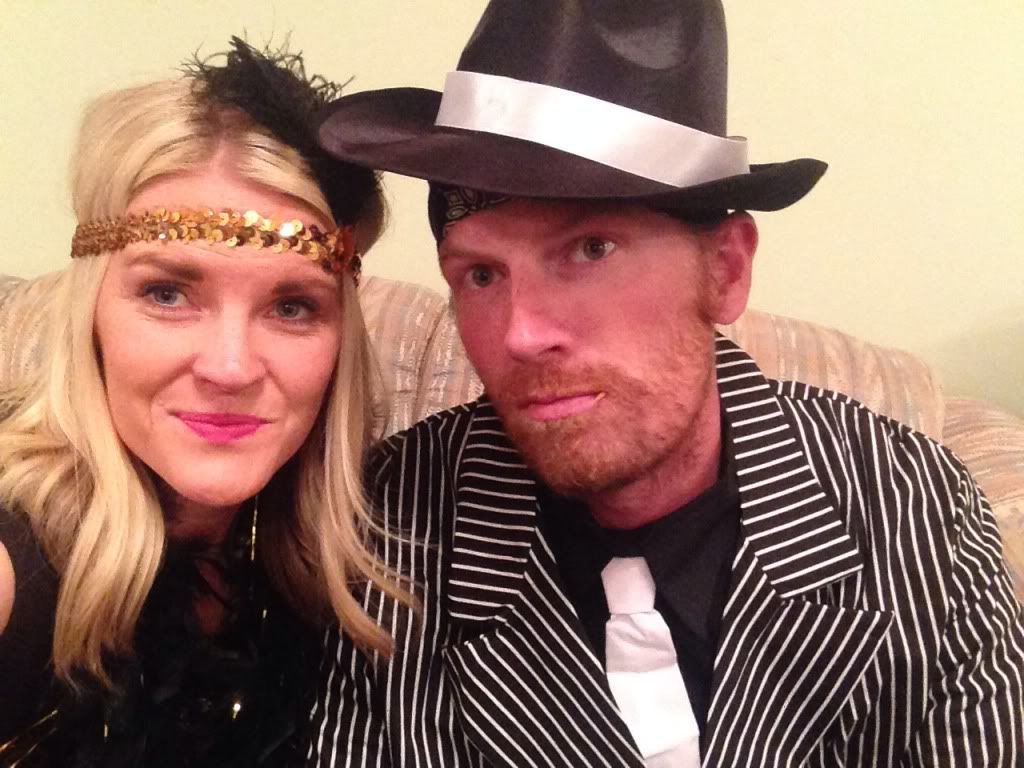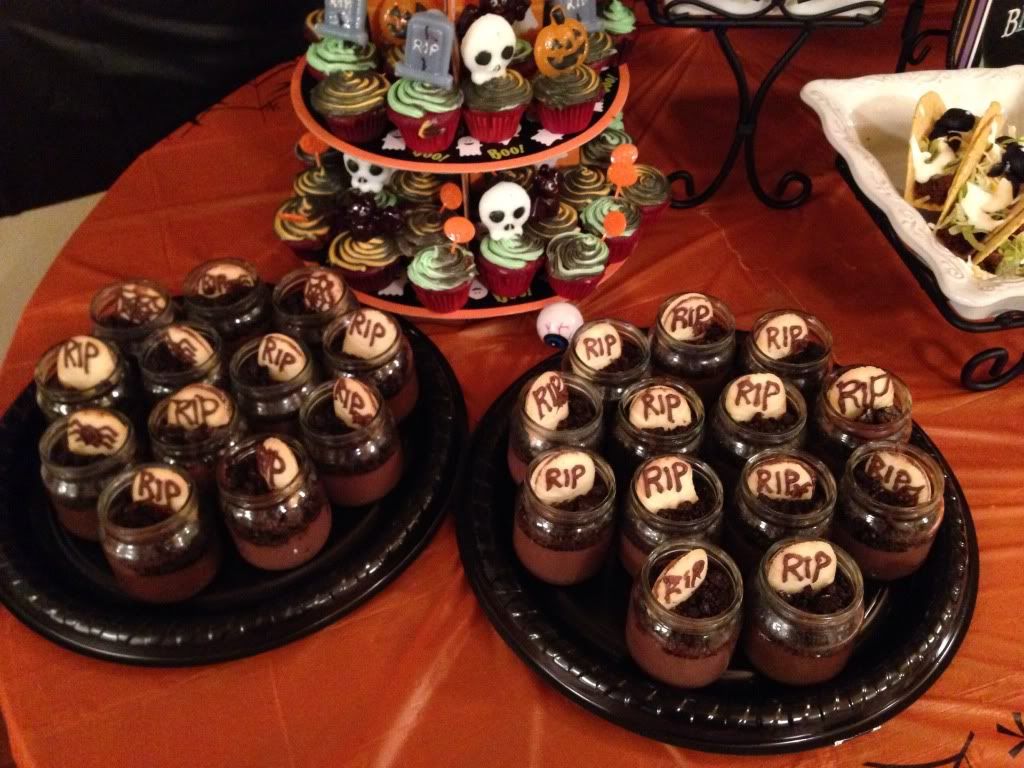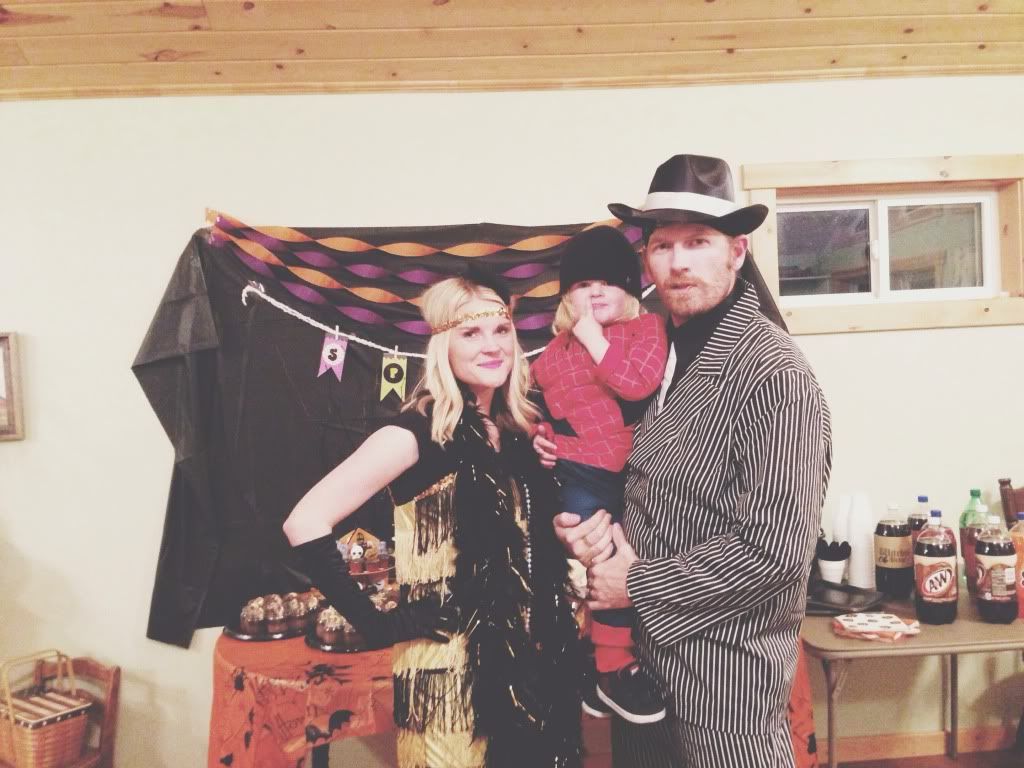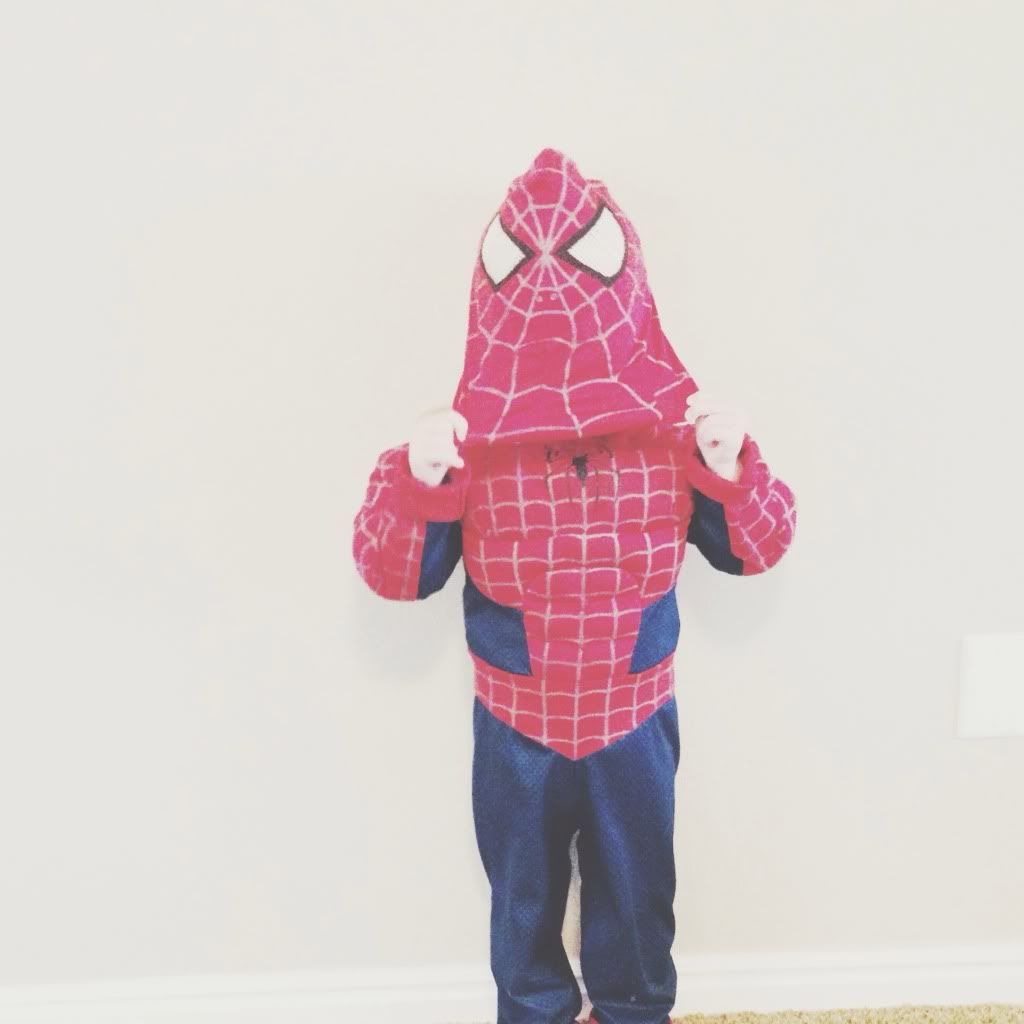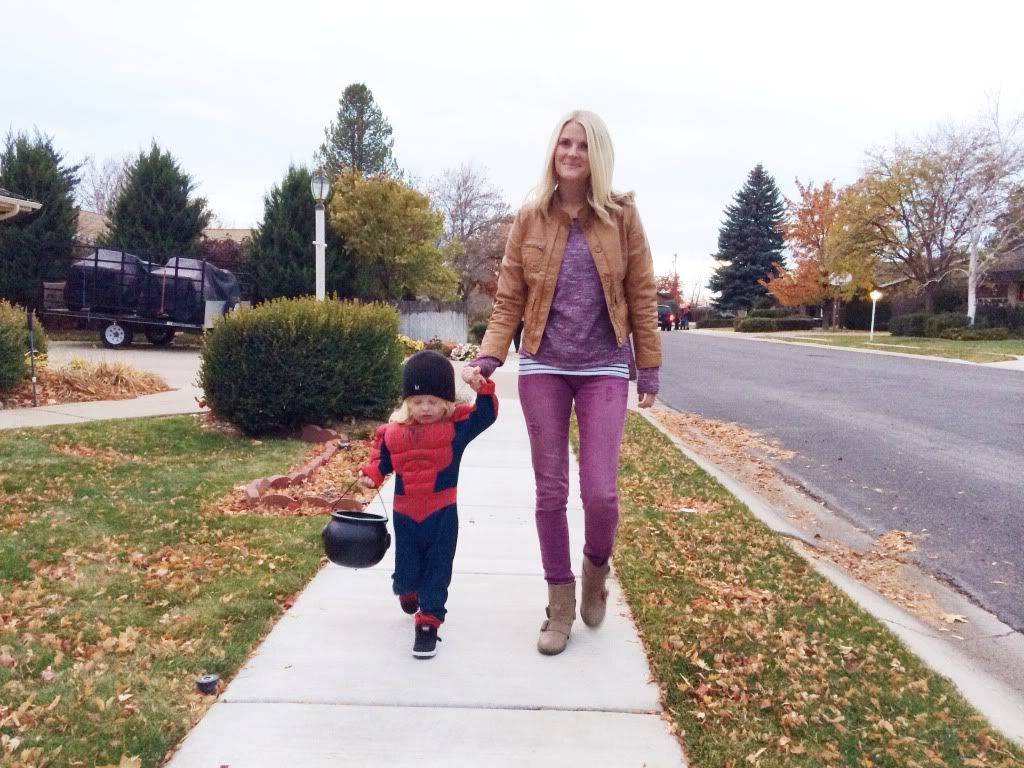 I feel like we really did october right this year. Corn mazes and pumpkin carving and apple cider and halloween movies galore. (Most of those movies were kid halloween shows, but we did watch the conjuring late one night and that did a good job of making us poop our pants I'd say.) Honest, october was just grand, and ending it on halloween night was perfect because, hello?! This age?! The. Best. Watching mister J trick or treating just melted me into this puddle of mush you guys. He is the cutest, have I ever mentioned? The CUTEST and I couldn't be more grateful for this sweet boy of mine!
That last picture depicts the night perfectly. After knocking on the door he'd stand there and shyly whisper "trick or tweeet!" at every doorstep, and I kept reminding him that we don't actually have to go
inside
the houses. He would promptly take his candy while elderly women patted his head and told us we had a very cute little girl, which we are used to because those elderly folks can only judge gender by short or long hair. We would remind Jace to say thank you and he would wave his sweet "gooo-byyee!" as he took off in a run for the next house with his sweetest, cheesiest smile stretching his chubby little cheeks, calling out to the color of the next home. "Black house!" "Reeeddd houuusssee!" "White housseee!"
Of course the night had to end a tad sour, when a bratty teenage boy dressed up from head to toe decided to scare Jace. From then on out everything he saw was "scaaa-weeee!" and he needed to be held more often, so we decided we better end there. With a bucket chucked FULL to the brim with candy, we buckled little man into his carseat and within minutes he fell fast asleep, all tuckered out from the excitement of the best halloween yet.
What a hunk, this little man of ours. Oh how I love him.
And now it's november, did you know? We had our first snowfall in the valley yesterday and what a sore sight to wake up to. Jace thought it was just grand and wanted to play outside all day while I stayed indoors and sipped on my hot minestrone soup. I don't love snow, well you know, but I'll try to forget about it because as always, I'm really excited for thanksgiving. Our bear lake thanksgiving getaway is only three weeks away! Three weeks! I am thankful for yams and stuffing and turkey and cranberry sauce, amen.
I have a good feeling about november. I think it's because I have a whole heck of a lot to be thankful for. I think it's also because of my undying love for really good food.