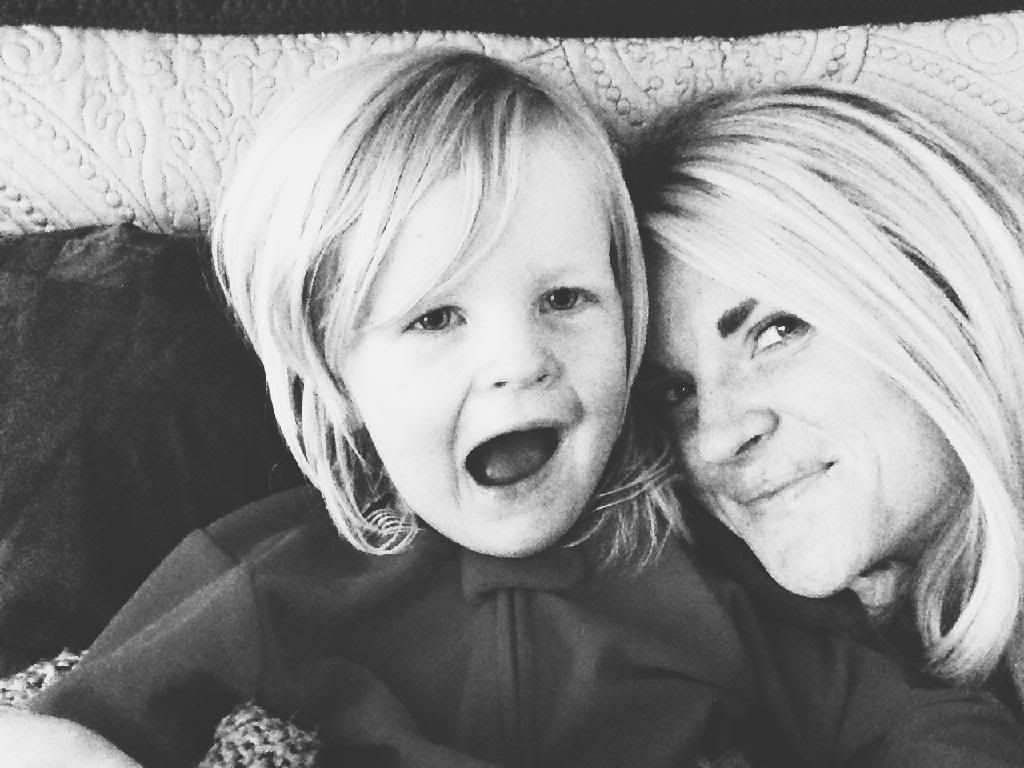 This week my little guy has hit
teenager status
. And by that I mean, the kid sleeps in! On work and school days I have been waking him up just before nine, scooping him up in his pj's and taking him straight to the warmed up car where his breakfast is waiting on the go. And on our days off, I have been joining him in sleeping in. I mean you guys, there was one day that we didn't get out of bed until
ten o'clock
for heavens sake. Isn't that ridiculous?!
I love mornings that don't start until 10:00. The hubs, he's quite the opposite however. He's a
get up early and go get things done
kind of man. Seems shady to me.
And another thing:
I just love this valley at christmas time.
I know some people dread the craziness this time of year, but I feel like the hustle and bustle of the holidays is right there in my element, you know? I love it.
I love the traffic and the crowds of people.
I love my calendar filling with events and activities and christmas parties galore.
I love the snow (but not too much!) on the ground and even more than that, I love it on the mountains. My drive home everyday is the prettiest, with those snowy mountains practically in my front yard.
I love seeing my breath in front of me while my mitten covered hands are buried deep into my peacoat pockets, or even better, while they are holding a steamy cup of creamer with coffee. (yes I said that right, I like
coffee
with my
creamer
please.)
I love the tinsel and garland and lights lining the telephone poles all along main street. I mean,
I just love main street this time of year
. Main street is
where it's at.
And I love the christmas music playing on my car radio while I drive down main street.
I love that work is so busy I can't hardly find time to breathe.
I love christmas shopping.
I love stocking up on queen anne cordial cherries.
I love it all!
And if that's too cheery for you, look I'm really sorry. But it's what I've been thinking all week long. I love this town at christmas time! And in a dream I would be living in the city, but until then do you want to know a secret? This busy-but-not-
too
-busy college town of mine isn't so bad.
Although this week I came to the conclusion that this town could use both a really great hot dog stand and a traditional lighting of a town christmas tree.
Speaking of which, I have had my fair share of maverick hot dogs covered in sauerkraut lately. And I may or may not be dehydrated right now because I have spent this entire week drinking solely sunkist and dirty dr pepper.
So is this maybe the most pathetically useless post I've ever written? I love sleeping in, I love christmas time, and I love eating hotdogs while drinking soda,
amen.
TGIF!
Happy weekend friends!