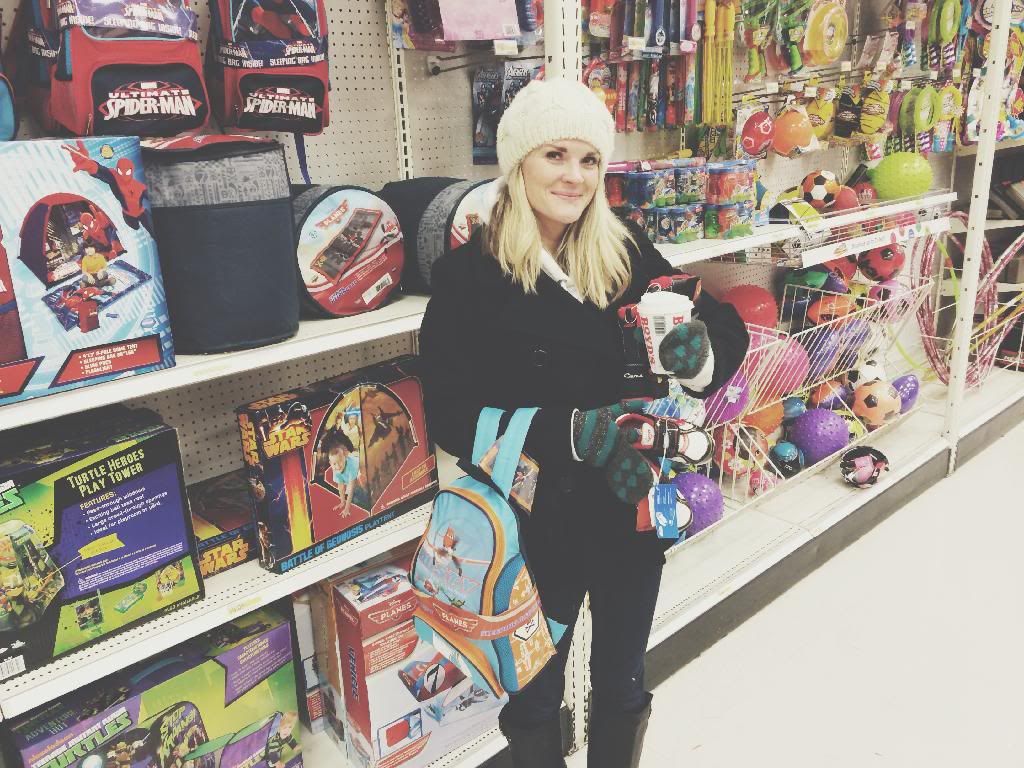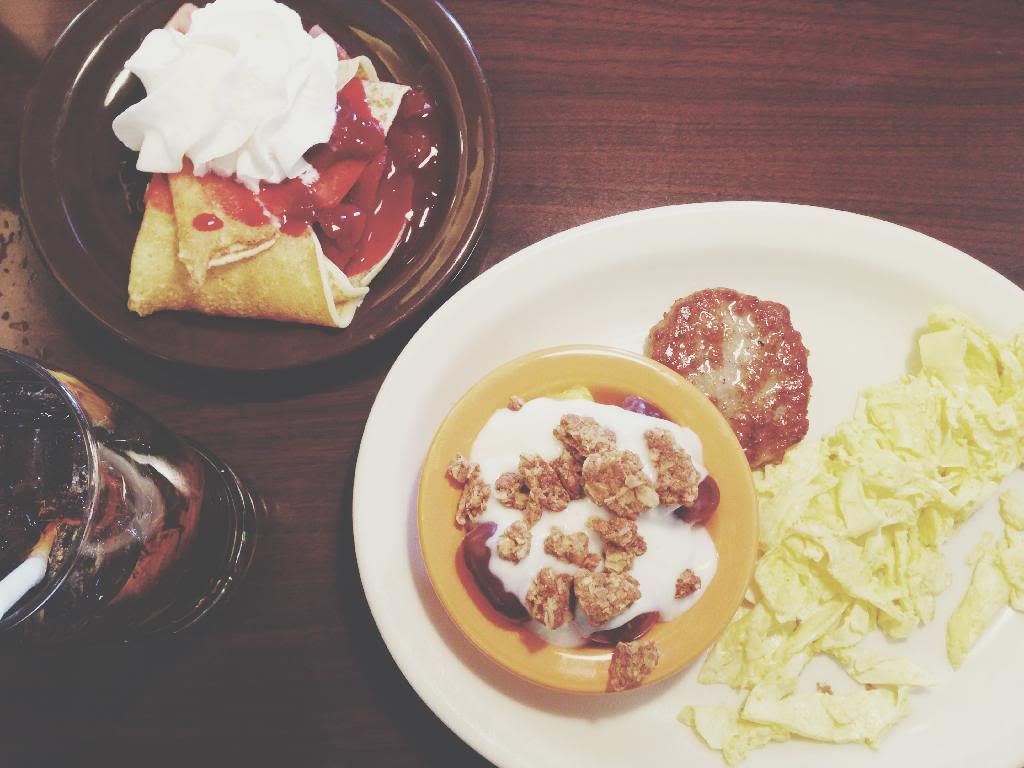 This weekend we were kid-less. You know,
without kid
. My mama lives down south a ways and misses her grandson sometimes, so she often requests that he come sleepover at her house. Usually it's for a night but this weekend brought us lots of snow so the little guy got to stay for TWO whole nights, needless to say he was a spoiled and happy boy!
And even though I missed his sweet face, I'm not going to lie to you. Our kidless weekend was kind of grand.
On Saturday morning I didn't get out of bed until ELEVEN O'CLOCK. I cleaned the house without any interruptions, and then I watched guiltless reruns of sex and the city. We went to a basketball game where we ate hot dogs and then left the basketball game to get
more
food and felt carefree like we had all of the time in the world. Slept in again on sunday, went out to brunch. And somewhere in all of that we did some christmas shopping at target
around midnight. I don't even remember the last time I went shopping at midnight? And it was all
for
the kid but
without
the kid, where we found some awesome steals and finished most of our xmas shopping for the little guy.
The whole weekend was all so relaxing and fun and
needed.
That being said, I am happy to have the little munchkin back in my company today. Did you know, we woke up to negative 8 degrees this morning? And by noon we were still in the negative, so I was pretty grateful that we had nowhere to go today. We have been snuggling under blankets in our pj's next to the christmas tree while watching exciting things like super why and thomas the train.
But tonight for family night we are braving the cold and heading to noodles and company, where a large plate of thai pad noodles has my name on it. Some things are worth facing negative temperatures, I suppose.
I hope you are having a good monday, and staying warm!
xoxo