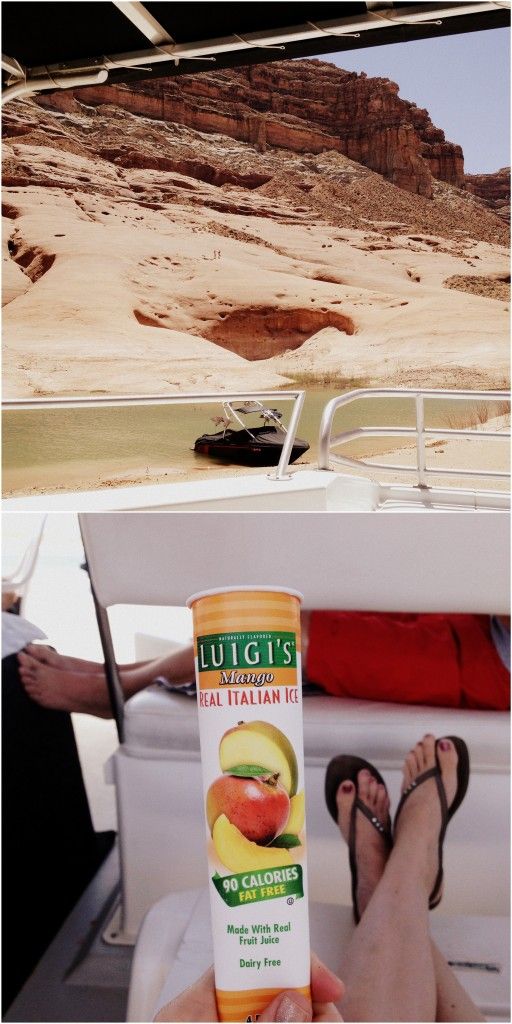 Did you miss me??
Happy Sunday morning to you all! I just put J man down for his nap and I'm sitting at my computer, still with the slight feeling of rocking on a boat.
Does that ever go away?
!
These are the two pictures we took on husbands Iphone while we were at Lake Powell.
But don't you worry, we have great friends who took lots of great pictures and once we get them I will post plenty more!
And seriously guys, our trip was a blast! Although I missed little guy like crazy, I sure wish we were back on the houseboat right now. There is nothing like a long, sunny, water filled vacation to kick start your summer.
And now that it
really
feels like Summer...
Let the fun begin continue!